Back to Insights from TSX Trust.
New CBCA Rules Bring Changes to Board Elections; Modify Timelines for Shareholder Proposals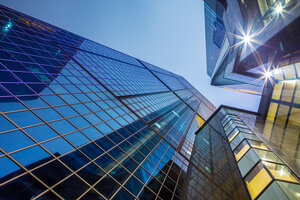 As announced earlier this year, amendments to the Canada Business Corporations Act (CBCA) come into effect on August 31, 2022. The new rules, which only apply to CBCA-distributing companies, are expected to increase board accountability toward shareholders.
Here is what you need to know:
Director elections must be held annually; slate voting no longer permitted
For shareholder meetings held after August 31, 2022, CBCA corporations will be required to hold annual elections, with shareholders casting votes on director nominees on an individual basis. These new rules are a significant change from current regulations, which allow nominee directors to be elected as a group (i.e. a slate) for up to three years.
All CBCA-incorporated companies will be required to adopt majority voting policies
If director elections are uncontested, shareholders must be given the option to vote "For" or "Against" each director nominee. If any nominee fails to receive majority support, they will not be elected and can only be appointed, or reappointed, by the board under limited circumstances.
Specifically:
Where it is required to satisfy the CBCA's Canadian residency requirements; or
Where it is required to satisfy CBCA's requirement that at least two directors are independent – that is, they are not also officers or employees of the corporation or its affiliates.
These new majority voting regulations align with Toronto Stock Exchange rules and should give shareholders greater influence over board elections
New deadlines for shareholder proposals
To make the shareholder proposal process a little less opaque, CBCA companies will now be required to accept proposals 90 - 150 days before the anniversary of their last annual meeting. In addition, companies must disclose the deadline date for a shareholder proposal in their management proxy circular.
Notice-and-access, say-on-pay amendments still on-hold
Companies should also be aware that other proposed amendments to the CBCA, including new notice-and-access rules and say-on-pay votes, are not included in the regulations to be enacted on August 31. However, TSX Trust will provide you with updates on any future changes.
If you have any questions or concerns, please do not hesitate to reach out to your Relationship Manager.