Back to Insights from TSX Trust.
Canada's newest registered plan trustee seeing early success, challenging the status-quo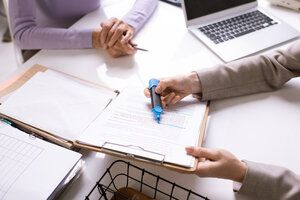 TSX Trust entered the registered plan trustee market in June 2020 offering a differentiated, collaborative and client-centric approach to servicing investment dealers.
While it's still early days for us, the response to the launch of our service has been tremendously positive.
We're pleased to announce that in December we welcomed our first client, Fidelity Clearing Canada, a globally recognized industry leader in financial services.
It has been a rewarding few months working with the Fidelity team onboarding their clients, managing regulatory requirements, developing processes, and really seeing our business model in action.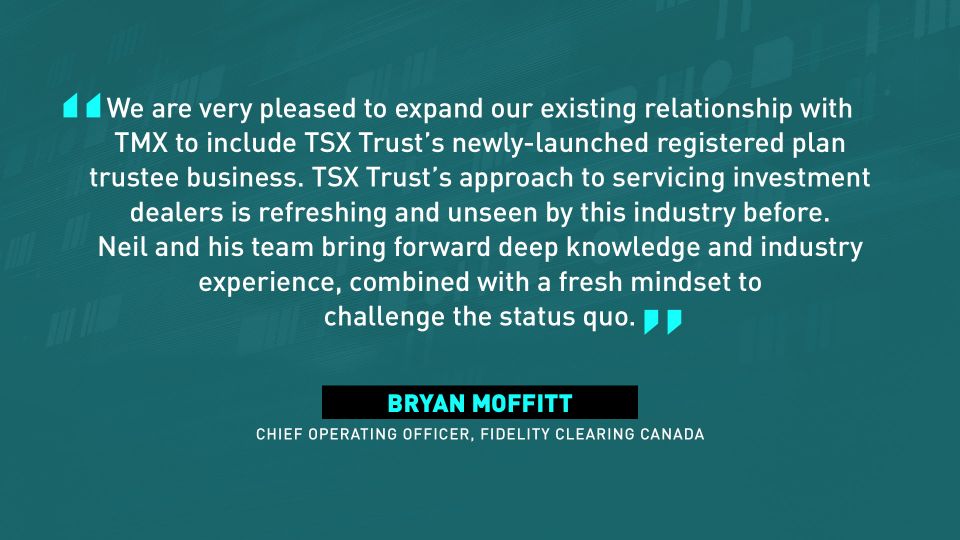 Prior to launching the business, we had spent 18 months consulting with investment dealers and assembling an industry-leading team to build a truly client-focused business that offers more tailored services than the industry has seen.
Your Cash, Your Direction
Unlike other service providers, TSX Trust does not limit clients' cash investment options to a fixed rate provided by the trust company. Instead, we work with investment dealers to source the best rates, and can deposit cash with the financial institution of your choice. This flexible approach offers clients more control, more transparency on interest earnings and improved returns on rates. In today's low-interest environment, these benefits are even more significant.
Best-in-class Resource Tools
Across all things we do at TSX Trust, we continuously look for ways to reduce clients' administrative burden, provide a better user experience, and make processes easier and more efficient. With that thinking, we have developed and offer the most current client documentation and guidance, an online, fully interactive agent administration guide, and streamlined, simplified processes across all touchpoints. TSX Trust's online administration guide walks you through all required processes in an interactive and intuitive way, with quick links to branded forms, legislation and required documentation.
We are proud of the early success since we launched the business last summer, and look forward to collaborating with other clients and really understanding their unique needs and requirements.
If you are an investment dealer that requires a registered plan trustee, and want more from your trustee relationship, please reach out directly to me at neil.carnell@tmx.com.
Copyright © 2021 TSX Inc. All rights reserved. Do not copy, distribute, sell or modify this document without TSX Inc.'s prior written consent. This information is provided for information purposes only. Neither TMX Group Limited nor any of its affiliated companies guarantees the completeness of the information contained in this publication, and we are not responsible for any errors or omissions in or your use of, or reliance on, the information. This publication is not intended to provide legal, accounting, tax, investment, financial or other advice and should not be relied upon for such advice. The information provided is not an invitation to purchase securities listed on Toronto Stock Exchange and/or TSX Venture Exchange. TMX, the TMX design, The Future is Yours to See., TSX, and Voir le futur. Réaliser l'avenir. are the trademarks of TSX Inc.