Back to Insights from TSX Trust.
What Financial Institutions Need To Know About "Know Your Client" Requirements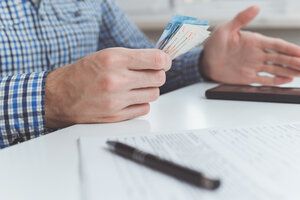 The money laundering and terrorist financing environment has evolved significantly in the last 15 years. In addition, advancements in technology related to virtual currencies, fintech and mobile payment are changing the way Canadians interact with the financial system. These developments create new challenges for financial entities complying with appropriate regulations such as the Proceeds of Crime (Money Laundering) and Terrorist Financing Act (PCMLTFA).
Under the PCMLTFA and its associated regulations, all Canadian financial entities must fulfill specific obligations to help the government and FINTRAC combat money laundering and terrorist financing in Canada, and are subject to the PCMLTFA and related regulations.
As a federal trust company, TSX Trust (TSXT) is one of these entities and is well positioned to assist issuers with "Know Your Client" (KYC) compliance. We have implemented a comprehensive and effective anti-money laundering and anti-terrorist finance program (AML/ATF Program) that encompasses extensive record keeping, such as signature cards (i.e. Certificate of Incumbency), client identification and reporting requirements as set out in the PCMLTFA and associated regulations.
What's included in KYC
Knowing your client includes identifying them in accordance with the regulations. It includes other obligations such as the determination of beneficial ownership, determining whether the client is a politically exposed person or related to a politically exposed person, the head of an international organization, as well as requiring an ongoing monitoring of the business relationship.
This means that TSXT is required to obtain and maintain identifying information about all of its clients, must demonstrate to FINTRAC that it understands its clients' true identities, and has identified their authorized officers, their source(s) of funds and the nature of their various businesses.
KYC is not limited to the account-opening stage but is an on-going requirement (and obligation) that involves periodic updates to client information. KYC rules require that TSXT complete and keep current, an AML KYC Risk Assessment, which takes into account such details as each client's organizational structure, TSXT's role as vendor, as well as the geography and the nature of each client's business.
How to comply with KYC requirements
Based on our own KYC monitoring and compliance process, a business relationship should only be entered into with a potential client or maintained with an existing client, if TSXT is satisfied that the KYC information gathered meets the federal regulations' requirements. TSXT has a robust AML/ATF program to comply with its reporting requirements under the PCMLFTA. The more we know about you as our client, the easier it is to serve you and to support Canada's efforts to combat money laundering and terrorist financing.
TSX Trust is a federally regulated trust company with strict internal controls, and is an experienced and reliable provider of Corporate Trust services. To learn more about our KYC requirements or to get in touch with our team, please visit www.tsxtrust.com, or reach out to your relationship manager.