Back to Insights from TSX Trust.
How to capitalize on infrastructure projects with P3s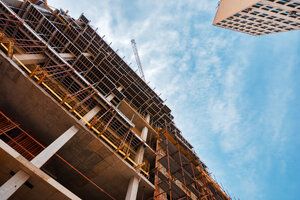 Canada has had a successful history of public-private partnerships or P3, starting in the 1990s as governments invested in healthcare, transportation, educational and other infrastructure projects for a growing population. The most well-known of these projects include Highway 407 in Ontario, The Royal Ottawa Hospital, and the Confederation Bridge linking New Brunswick and Prince Edward Island.
A P3 is a contract between a private party and a government entity for providing a public asset or service. The private party bears significant risk and management responsibility, and fees and profit are linked to performance. For governments, P3 offers an opportunity to invest in top quality infrastructure without creating additional public sector debt for taxpayers. P3s have become a critical source of funding for both the public and private sectors while offering an attractive investment opportunity for lenders.
How infrastructure investment boosts growth
Infrastructure needs to continue to grow as cities and towns expand and age. In recent years, the emergence of smart cities has created a unique set of opportunities that cover urban growth, technology, infrastructure, and capital investment. In Canada, our aging infrastructure in both urban and rural areas, has resulted in more infrastructure spending from provincial governments. The Ontario Government recently announced funding for long-term care facilities while Premier Jason Kenney of Alberta said last year that "public-private partnerships are the future for infrastructure projects."
A national opinion survey from The Canadian Council for Public-Private Partnerships in 2018 showed over 6 in 10 Canadians supported or somewhat supported P3s for new infrastructure. One reason for this trend could be that infrastructure projects might lead to fiscal prosperity. Infrastructure projects often have life cycles ranging between 15 to 30 years or more, leading to sustainable job creation and economic growth.
Often in times of economic distress or downturns, such as the current global pandemic, stimulus from governments in the form of infrastructure requirements become more prevalent in our economies. On October 1, 2020 the Government of Canada announced $10 billion in spending on infrastructure initiatives such as broadband, clean energy and agricultural projects as a measure to boost economic growth and create jobs.
What to consider in a public-private partnership
These types of public sector projects create opportunities for private companies looking to maximize shareholder profits over the length of the P3 contract, while delivering better value for the public sector and saving dollars. Despite the benefits, these partnerships also carry a certain degree of risk and cost from a financial and reputation perspective. Common risks include:
Political risk: Without legislative, executive, or public support, there is a possibility of projects being cancelled by the public body or withdrawal by the private partner.
Regulatory risk: P3 regulations should balance flexibility and certainty, creating attractive opportunities for private sector investment.
Procurement risk: These relate to flawed procurement guidelines such as lack of clarity in evaluating responses or lack of transparency in selection process.
Site risk: Project ground conditions, environmental factors and community relations all pose significant risk to the success of a P3 project.
Financial risk: Underestimated project costs, unclear tax treatment or inability to secure financing can result in default on project during the operating period.
To help mitigate some of these risks, it is important to have a qualified trust agent, such as TSX Trust, to protect the rights of investors in both the public and private sector. Our team has extensive experience and knowledge in the infrastructure space, working as a collateral agent and trustee for P3 and project finance transactions.
We manage all aspects of the transaction, from the early stages through pre-closing to closing, throughout the construction phase and into the operational phase. This experience has given us a unique insight on how to assist companies and public entities with P3 transactions. Now more than ever, there is a need to build more flexibility into project finance transactions, and unique structures are developing including those in the area of social infrastructure.
In the end, "partnership" is the most important aspect of successful infrastructure projects, not just in the development phase but over the full deal life cycle, through to maturity.
TSX Trust, a federally regulated trust company with strict internal controls and all relevant insurances, is an experienced and reliable provider of Corporate Trust services. Part of TMX Group's Capital Formation arm, TSX Trust provides superior service that meets the needs of both public and private sector bodies working on P3 projects. To learn more about our Project Finance services, visit tsxtrust.com.