Back to Insights from TSX Trust.
Raising Capital During Economic Uncertainty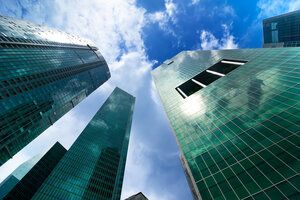 When the economy is doing well, raising capital for a new venture or for corporate expansion, is easier. For investors, a prosperous economy means a higher probability, and scope, of good returns, coupled with lower downside risk because course correction is possible. The opposite is also true; when the economy stagnates or turns negative, recessionary economic pressures can result in a wait-and-see approach.
The COVID-19 global pandemic may have shifted investor priorities temporarily, but investors have also recognized that it is a unique time to invest in a variety of new and innovative opportunities developed during the pandemic. For issuers, economic uncertainty has created an opportunity to examine their business model and make the case to fund transformations that are necessary for long-term sustainable growth. For investors, they get a chance to park funds in initiatives that might shelter their investments from market volatility.
Considerations for raising capital by issuing debt
Raising capital is an important decision for any company, especially when raising capital through issuing debt. In tough market conditions there is the added uncertainty of macroeconomic risk.
TSX Trust has worked with many domestic and foreign companies to act as an issuer trustee or indenture trustee for a broad range of debt instruments. In our experience, whether you are the CEO or CFO of a small cap company looking for a cash infusion, or a consulting firm helping your large cap client with capital raising by issuing debt, the way you evaluate a debt trustee or service provider is the same.
Start with identifying the right advisors and doing your due diligence. Understand the advisor's experience in working with issuers similar to your organization, and with the size of debt financing transactions contemplated. Does the trustee support all types of debt instruments? Dig deep into the mechanics of the financing and covenants including specifics of any convertible-debt arrangement and associated default terms.
Finally, evaluate the responsiveness to your requests and whether the advisors have adequate coverage or resources to reduce the burden on your team. There are often administrative requirements associated with not only structuring and issuing debt but also managing the obligations that debt creates, such as distributing interest and principal payments, preparing tax forms and monitoring issuer covenants. Finding a trusted partner to help manage these obligations is a vital step in ensuring your transaction is carried out efficiently and effectively.
Your end goal is not only to raise money, but also to ensure the long-term viability of the business. This is where TSX Trust can help. As debt trustee, we have extensive experience in acting as transfer agent and registrar, paying agent and in handling all situations during the life of the debt securities, including the administering of default situations, whereby TSX Trust will perform their fiduciary duties with the high level of care and attention to detail that your investors deserve.
TSX Trust, part of the Capital Formation arm of TMX Group, is an experienced, reliable, proven provider of superior support services for corporate debt transactions. To learn more, please visit tsxtrust.com/services.