Back to Insights from TSX Trust.
What you need to know about STAC updates to Securities Transfer Guidelines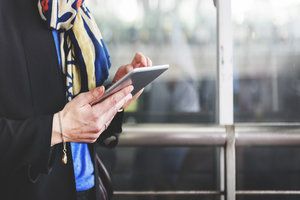 In April 2020, the Securities Transfer Association of Canada (STAC) made some key updates to their Securities Transfer Guidelines. These guidelines were originally put in place to set out common industry practices for Canadian transfer agents when establishing transferability and processing transfers of registered securities.
New additions worth pointing out:
You'll now find guidance on how to establish transferability of securities held in Direct Registration System (DRS) positions. These updates appear in the transfer requirements in Appendix A.
Another new guideline establishes transferability of securities that are held by a corporation where there is a sole signing officer / director. This is important if the transfer is being presented with the corporate resolution and stock power of attorney completed with a signature guarantee from an acceptable Canadian Schedule I Bank. In this case the Corporate Signing resolution indicating there is a sole officer requires certification from two acceptable financial institution officers certifying that the signature is that of the Sole Director & Officer of the corporation. This guideline is critical because it provides independent validation of a company's signing officer where all control lies with one officer.
Lastly, if the signature is certified by a member of the "Medallion Guarantee" program by a North American bank, broker, investment dealer or other institution under an acceptable STAMP, SEMP, or MSP Medallion Signature Guarantee program, then only one is necessary.
As an active member of STAC, TSX Trust is now applying the guidelines where appropriate when dealing with requests to transfer shareholder positions.
If you have any questions about these guidelines, please contact your relationship manager.