Back to Insights from TSX Trust.
TSX Trust launches improved website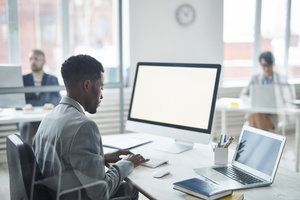 You may have already noticed that our website - TSXTrust.com - has a new look.
Last year, we launched an extensive review of our website usage patterns, including the ways in which our users access it, the types of searches they perform, and the functions that are most popular. We also reviewed feedback received from our stakeholders, both external (issuers, investors and industry participants) and internal.
Out of that analysis came a new vision for our website, which relaunched in early April.The upgrades and enhancements include:
The ability to select services by the type of user
Login panels in multiple locations for easy access to our online services
A cleaner, more graphic presentation of available options
Links to other services that would be of most interest to the user
An update of all website content
The new website is also a platform we will build on as we expand our services in future, both in terms of automation of existing services and information on new products.
As the relaunch coincided with the arrival of the COVID-19 pandemic, we have already used the new website to great effect by prominently displaying messages and services that are important to our issuers and providing ongoing service updates as the pandemic continues to affect all our lives.
Our online abilities continue to evolve. Stay tuned for more updates about our website both in this newsletter and on our LinkedIn feed. We also encourage you to provide your own comments and feedback by contacting your relationship manager.